The trip to the beautiful city of London won't be complete without visiting these top 30 places which promise to bring much delight and happiness to your travel hormones. So here we list below the top attractions you should not miss while visiting London.
London Eye : This one is one of the top attractions in London. It is centrally located at the heart of the city rotating over the Thames river. It is the world's tallest cantilevered observation wheel which gives away breathtaking 360-degree views of the capital and its famous landmarks.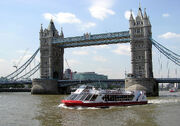 Thames Cruise : Have a unique view of London on the Thames Cruise and explore picturesque canals along the way. You can opt for a luxurious dining experience or adrenaline-pumping speedboat experience at the cruise packages.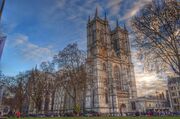 Westminster Abbey ​​​​​: An active place of worship, Westminster Abbey is also an ancient history museum and also the resting place of some notable people in England's history. The oak doors, the tombs of famous people, and the beautiful gardens at this place are the major attraction of people visiting the Abbey.
Piccadilly Circus : This one is known for its world-famous intersection where 100 million people walk through the Piccadilly Circus. It connects all the famous streets of London and is most popular for its digital advertising displayed on the building. It is often known as the Times Square of London.
National Gallery : Explore the European art at the National Gallery which houses a huge collection of paintings and inspiring works by great artists like Leonardo da Vinci, Rembrandt, Gainsborough, Turner, Renoir, and Van Gogh. You can indulge in free guided tours, audio guides, and free family and kids activities as well.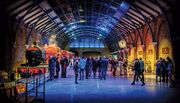 Warner Bros. Studio Tour London : If you are a Harry Potter fan, this place is a definite go for you. This is a permanent exhibit offering behind the scenes of Harry Potter movies. This is the ultimate experience where you can discover the iconic Hogwarts Great Hall and Forbidden Forest and other magical things of the movie.
Madame Tussauds London : London's famous and favorite attraction which offers 400 lifelike replicas of the most recognized faces of the world. This place is visited by around 500 million people since it opened and gets 2.5 million visitors every year.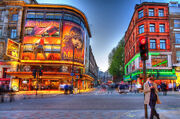 West End Theater District : Home to the best theater, it is found in the middle of the city which overflows with the hustling theater goings with neon signs, Goudy boards, and gourmet eateries while enjoying the special viewing of amazing shows.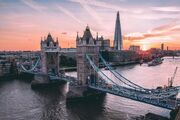 Tower Bridge : Immerse yourself in the beautiful architecture and engineering of this tower bridge which offers beautiful views and is an iconic London symbol of Victorian Gothic Design. You can also go inside the bridge and view London from the walkaway between the towers.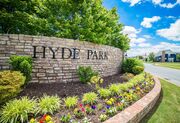 Hyde Park & Kensington Garden : Taking a walk through London's beautiful gardens you get to witness famous statues, rose gardens, bandstands, Holocaust memorial gardens, the Serpentine lake at Hyde Park and can see Princess Diana Memorial Playground, Prince William and Duchess Kate's London residence and beautiful Italian gardens at Kensington Garden.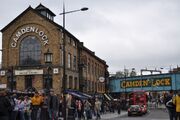 Camden Market : If you are in London, you get to visit Camden to enjoy a few of these exciting activities- Shopping, pubs, live music, nightlife, eating, zoo, folk music, and vintage stores to explore and shop. Strolling by the Canal at Camden is also a lot of fun.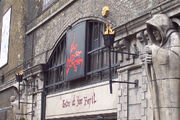 London Dungeon : It is a thrilling attraction that must be on a top visit. It has the set scenes of chilling aspects of medieval London with excessive darkness, dripping water, skeletons, caged rats, and tolling bells. It is a lot of fun but with scary elements.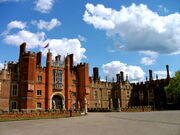 Hampton Court Palace : This court is a story of two palaces- Tudor Palace and Baroque Palace. This court has been the centre of English politics and national history for almost 200 years. Throughout the court, there are interesting demonstrations supplemented by audio tours. You can visit the palaces, the maze, the gardens and the Great Hall here.
St. James' Park : This is the oldest Royal Park of London which provides abundant opportunities for photographers and animal lovers here. If you are not any of those, just take a serene walk in nature at this park and enjoy the kush greens and beautiful lake at this place.
Covent Garden : It'sLondon's most famous point which is always flooded with tourists, locals, and street performers. This is a place where you can shop until you are dead. You can find antiques, food items, arts, crafts, and souvenirs. From big brands in cosmetics and makeup to international pubs, this place is a must-visit in London.
Portobello Road Market : This is a marketplace that is rich in history and has been famous for 100 years. It stretches for 2 miles and offers a massive antique market where sellers are selling everything from vintage clothes to antique household items like household items, jewelry, artwork, beauty products, and also delicious street food.
Soho : It is the most vibrant neighborhood in London where you can discover amazing nightlife, old school pubs, cozy restaurants and so much more. You can have a wonderful time at Soho where you can indulge yourself with good food and drinks and also shop at some of the best stores.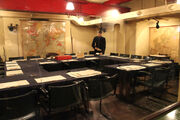 Churchill War Room : If you are interested in the stories of World War II, then don't miss out on a visit to Churchill War Rooms, tucked underneath at the building of Whitehall. These war rooms are part of the Imperial War Museum. This place has a whole section dedicated to former PM, Churchill which he used as a secret bunker during the War to make conversations and strategize.
Victoria & Albert Museum : This museum covers 5000 years of fascinating history with 2.3 million objects. V&A is the largest decorative and applied art museum in the world and is a leading museum in art and design which offers a variety of items in fields of architecture, ceramics, art and furniture, fashion, sculptures, jewelry, and even theater and performance.
British Museum : One of the oldest museums in the world is the British Museum. Initially, the museum consisted of original manuscripts, books, ethnographic material, natural specimens, and antiques but over time, it expanded, and today it contains seven million objects, covering 2 million of history and culture.
The Jack the Ripper Tour with Ripper Vision : Indulge yourself in Victorian London with amazing Jack the Ripper experience where you immerse yourself in spine chilling tales of murders committed by Jack the Ripper in the 1800s. You explore the dimly lit back streets of Whitechapel where images are projected onto the buildings with the highly atmospheric atmosphere.
Buckingham Palace : One of the most famous royal venues in the world. You can enjoy the standard tours and discover lavishly furnished State Rooms, Royal collections on display, the Throne Room, the Grand Staircase, Pieces of fine art by famous artists, and multimedia tour introduced by Prince Charles.
Houses of Parliament : Exploring the history of London, visiting Houses of Parliament with audio and guided tours is a must. You can visit the Robing Room, through the Royal Gallery, and into the majestic Lords Chambers. The tour ends at 900-year-old Westminster Hall. The audio tours here are available in multiple languages for the tourists.
St. Paul Cathedral : This Cathedral has been the highest point in London and is the second largest church building in the UK. This church serves as the key location for many iconic British historical moments. Every corner of this church serves as the historic delight for visitors to appreciate.
Liquid History Tours : Visiting London and enjoying the pub culture is an essential thing to do. With over 3000 pubs present in London, the Liquid History Tours take the visitors to some of the most notable pub and ale houses with a bit of history and fun facts about these places.
Up at O2 : It is a state-of-art indoor arena with a massive entertainment district which offers a lot for the visitors to enjoy. From music concerts, sports competition, music exhibits to a guided climb up to the dome, O2 is the most popular place for the tourists to let loose and enjoy.
Chelsea FC Stadium Tour & Museum : Football fan or not, visiting Chelsea FC stadium in London is worth the experience. Constructed in 1877, it has the seating capacity of 41,663. The stadium is home to Chelsea Museum which includes interactive exhibitions and offers different tours to take the visitors through an amazing journey.
Sky Garden : This view boosts some of the best views of the city. It is a sub-tropical garden hidden on the 34th to 37th floor in the Walkie Talkie building which commands the perfect view of London.
Emirates Stadium Tour & Museum : You can enjoy an all-access behind the scene tour at London's most historic football clubs, Arsenal FC at their home, The Emirates Stadium available in multiple languages. You can walk in the footsteps of the heroes, listen to their matchday experiences explore the never seen footage.
Greenwich : Greenwich offers a lot to do. You can immerse yourself in entertaining activities like bowling, ultimate high-speed experience at the Thames or zip line across the river Thames, browse the markets, exploring Etham palaces and gardens, fan museum, art fix, brewery tour or climb over the O2 and so much more.
 
Community content is available under
CC-BY-SA
unless otherwise noted.