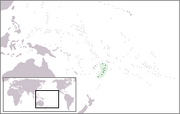 Hotels and lodging
Edit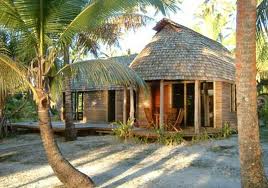 There are various hotels, motels, resorts, bungalows, cottages, hostels, camp grounds, etc. Right now, google would be your best bet for help at this point. Keep in mind that there are different 8 island groups within the Kingdom of Tonga.
Attractions
Edit
Depending on which island you stay on, activities generally are:
Fishing
Diving
Snorkelling
Surfing is very limited due to the coral, but there is one very popular surf spot on the island of Tongatapu
Kayaking
Hiking
Camping
Horse riding
Whale watching (you can pay a little extra to swim with the whales!)
Weaving classes
Traditional dancing classes
Historical spots such as Captain Cook's landing place, ancient burial spots, etc.
Do not plan to do any fashion shopping while in Tonga.
Do plan to shop for many souvenirs made locally by the Tongans.
NO SHOPPING AT ALL ON SUNDAYS. Bummer, yes.
Maps and transportation
Edit
Getting to Tonga
Edit
Exploring Tonga
Edit
Practical information and resources
Edit
Most businesses are not open on Sundays except for the gas station, bakery, and that's about it. Do not plan on buying cigarettes, alcohol, soda, or even chewing gum from any shop on Sundays! Do all your shopping needs on Saturdays!
There are internet cafes in Nuku'alofa, and you would be lucky to find any others outside this capital town.
Travel with a first aid kit from home—Do not expect the hospitals on each island to be fully equipped with anything.
Do get your foot in the door to be invited to a feast! A must eat is the spit-roasted pig! Yum!
Travel with insect repellant, and a soothing cream if and when you do get bitten!
Do travel to one of the resort islands for at least a night! Pangaimotu is great for a weekend get away! Pangaimotu offers a whale watching tour for only about USD$5.00 granted it is in a little rickety old boat, but do not fear! I survived, and with the best whale watching experience ever to brag about! The whale and calf came by very close to where I almost peed my bathers! ;) Also, kayaking around the island in still waters while everyone else is sleeping in is just the best feeling! Top it off with coffee on your little patio overlooking the empty beach while you dry off! :)
Do get out there and experience the serene waters, but do use your common sense!
Restaurants
Edit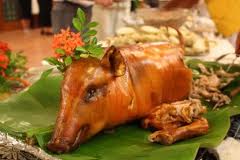 There are Chinese, Japanese, Korean, Indian, and Italian restaurants in addition to the Tongan restaurants.
Do not expect McDonald's, Burger King, or any other sort of fast food spot.
Nightlife
Edit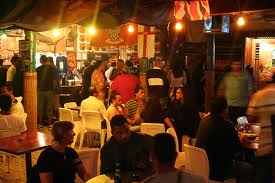 Nuku'alofa which is the capital, offers a string of night clubs along the waterfront. There are bars, and restaurant/bars. A popular spot is the Billfish which has live music on certain days.
Girls, do remember that you are in a foreign country so use your head even when drunk.
Photo gallery
Edit
Everything else
Edit
Got something to say that doesn't fit in the other sections of this page? Add it here!
External resources
Edit
Add links to other sites here