Hill District
(Or Hill District National Park) is a national park that is located in Scarborough in northern UK. The national park was founded and established in 1603. There are some wildlife in this place and plants as well.
Attractions
Edit
You can go sheep spotting, climb some hills, take a walk on some hills, hotels, cafes, site seeing, gift shops and animal spotting.
Wildlife
Edit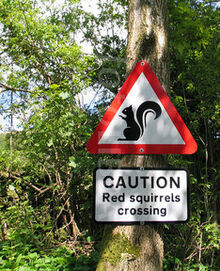 There are some wildlife in this national park including the red squirrel that has a sign on the road inside the woods telling people that red squirrels crossing.
The english deer is native here too like the stag and the doe. They can be found in the grasslands of the park.
Plants that's in the national park includes: Peonies, Lilacs, Poison Ivy, Mosses, Pinidae, Embryophyte and Eudicots. Some of these plants like the poison ivy is dangerous with having sicknesses from them.
mammals that's in the national park as well includes: Sheeps, Mountain Goats, Bears, Red Squirrels, Ponies, Shrews, Chipmunks and Harvest Mouses.
Birds in this park includes: golden eagles, buzzards, ravens, kites, dipper, canaries, redstarts and peregrines.
Insects that is in this park includes: Honey Bees, Millipedes, Beetles, Termites, Aphids and Silverfishes.
The woods are near hill rosemount with having plants and animals residing there. There are also humans that live here too.
Locations
Edit
The woods
Edit
The woods are located near hill rosemount where the residents like animals, fungi and plants be.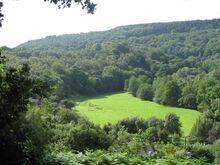 Also, the woods has roads for driving and hikes.
The Hotel
Edit
The hotel is located not to far from the hills and woods. There are some nice bedrooms inside that's furnished. It can your favourite place to sleep.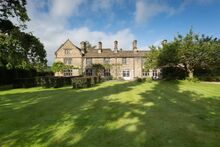 The Hills Edit
The hills are a great place to have a view of the national park. You can climb up to the top and inside one of the hills is a museum.

Community content is available under
CC-BY-SA
unless otherwise noted.