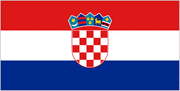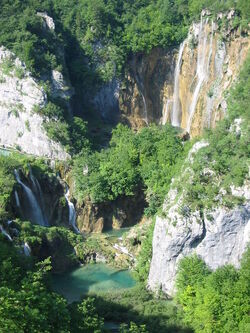 Croatia (official name: the Republic of Croatia) is a European country, and is bordered by Slovenia, Hungary, Serbia, Bosnia, Herzegovina, and Montenegro. It also has a sea border with Italy. Its capital is Zagreb, and the country has a long tradition of ties with Central Europe and the Mediterranean. Croatia has an ancient history and is located in the Southern Europe. Interestingly, the shape of the country is like a horseshoe.
The terrain of Croatia is rather diverse with the following main characteristics:
Central Croatia and Slovenia has plains, lakes and rolling hills;
Croatia has some densely forested mountains in Lika and Gorski Kotar, and they form part of Dinaric Alps; and
It has a rocky coastlines on the Adriatic Sea.
It has many national parks, and the country has the distinction of being declared by the National Geographic as the Destination of the Year in 2006.
Hotels and lodging
Edit
Dubrovnik Accommodation Guides
Edit
Dubrovnik is one of the most popular destinations in Croatia and it offers plenty of accommodation as seen in some of the links above.
Attractions
Edit
Dubrovnik in Croatia is the Pearl of the Adriatic.This is a medieval walled town with many interesting sites.The history of this town is fairly complex and very interesting.
Shopping
Edit
Maps and transportation
Edit
Getting to Croatia
Edit
Best way to get to Croatia is via plane. Fast and easy.
Exploring Croatia
Edit
Practical information and resources
Edit
Restaurants
Edit
Text with links to user-reviews on other pages
Edit
Nightlife
Edit
Photo gallery
Edit
Everything else
Edit
Got something to say that doesn't fit in the other sections of this page? Add it here!
External resources
Edit
Add links to other sites here
Community content is available under
CC-BY-SA
unless otherwise noted.