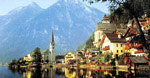 Austria is a mountainous country in Central Europe. Austria includes a significant portion of the Alps - great for skiing in the winter! In the summer, hiking, cycling along the rivers, visiting museums in Vienna (home to Mozart's grave) and music, especially the Salzburg festival are among the attractions. Austria is one of the safest countries in Europe, and the Austrians are very reserved and conservative people.
Hotels and lodging
Edit
VIENNA:
Austria Classic Hotel - The family run Austria-Classic-Hotel-Wien has fulfilled all the wishes of city travelers for more than nearly 200 years. Its central location in the 2nd district (1020 Vienna - in just 4 minutes to the St. Stephan`s Cathedral) make the house an ideal starting point for all of the holiday activities that you can experience in Vienna.
Attractions
Edit
St. Peter's Cemetery and catacombs, Salzburg Austria
Edit
Called Petersfriedhof in German it is the oldest graveyard in the city. It is an operating cemetery and is a worthy attraction in the city. It's quite beautiful and the grave markers are very decorative. They are usually wrought iron along with the gates.
Many residents of the city use the cemetery as a short cut when it's open.
Many notable members of Salzburg society are buried there. Including Mozart's sister Nannerl and the younger brother of Joseph Hayden.
The sides are enclosed with family crypts, which was the inspiration for the cemetery scene in The Sound of Music.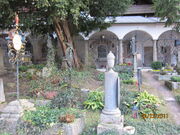 The catacombs are above the cemetery carved into the Monschberg.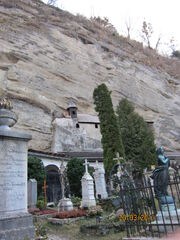 There are no graves there, so the name is a misnomer. There is a small fee to enter the catacombs, but the walk is nice, the view is great and the small rooms are wonderful for contemplation.
The Festung Hohensalzburg is something to see. It's about 1,000 years old and wasn't ever taken by force. As the symbol of Salzburg you can pretty much see it from the whole city. It was also the seat of power for the leaders of Salzburg. There's a good restaurant on the fort with great views of the countryside. They have Mozart concerts in some of the state rooms. Which are worth going to.
The museum in the fort is also good. They have everything from a puppet theater to a war exhibit.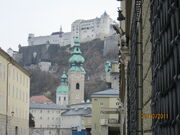 This page is empty. please add content.
Maps and transportation
Edit
Getting to Austria
Edit
Citizens of the EU, the United States, Japan, South Korea, Canada, Malaysia, Singapore, Australia and New Zealand do not need a Visa to enter Austria and can stay up to three months.
Exploring Austria
Edit
Practical information and resources
Edit

This page is empty. please add content.
Restaurants
Edit
Text with links to user-reviews on other pages
Edit
Nightlife
Edit

This page is empty. please add content.
Photo gallery
Edit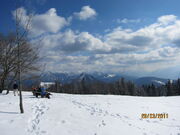 Everything else
Edit
Got something to say that doesn't fit in the other sections of this page? Add it here!
External resources
Edit
Add links to other sites here